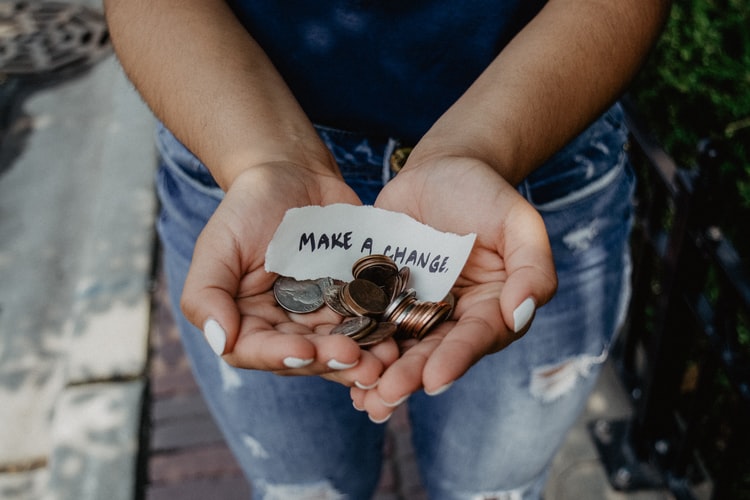 The past few months have been challenging, testing all of us our limits. At the same time, it has also been amazing to see more and more folks owning their complicity and power, being bolder, and challenging established norms. Our communities cannot afford for us to doubt ourselves, be too deferential, or always default to philosophies and processes that we were trained in.
This includes the way we do fundraising. The fundraisers in our sector, of whom I am proud to be one, are dedicated, hardworking, and endlessly creative. We have to be. We know that if we stop, if funding stops flowing, real people's lives are affected. Thank you to the amazing development professionals in the field, without whom our programs and services would not be possible.
However, more and more people in our sector are starting to recognize that the way we do fundraising may be furthering the injustice we are trying to fight. As I wrote earlier ("Have nonprofit and philanthropy become the white moderate that Dr. King warned us about?") by centering the comfort of donors, most of whom are white, we perpetuate white saviorism, poverty tourism, and inequity while allowing our donors to avoid confronting difficult realizations like the fact that wealth is built on colonization, slavery, and other forms of injustice. In order for our sector to achieve its mission of creating the world we want, we must ground our fundraising practices in equity, anti-racism, and racial and economic justice.
What does this look like? Here are some examples that I have gathered from talking to other fundraisers and donors who have been pushing against established practices. A friend of mine, a major donor to my former organization, attended a workshop where she and other attendees were asked to examine where their family's wealth came from. She discovered that her family's wealth resulted from the displacement of a Indigenous family from their land. She has vowed that when she gets her inheritance, she will give it all back to the Native community.
Another friend, a brilliant fundraiser, talked to a donor whose family invented a chemical weapon that was used to devastating effects. The family gained wealth from this chemical and has passed it on from generation to generation. My friend is now trying to figure out how to convince this donor to give all of this wealth back to begin atoning for the deaths and ongoing pain their family caused to millions of innocent people.
One organization sent Ijeoma Oluo book "So You Want to Talk About Race" to their major donors and engaged them in a book discussion. Another organization for Give Big, a one-day giving campaign, sent out an email blast to their donor base encouraging people to donate to other organizations doing important work, a small but significant step in prioritizing the collective community rather than only focusing on our own mission, as all of us have been trained to do.
Meanwhile, I see more necessary topics being brought up during development conferences and in general, such as how to make fundraising more accessible, and how to deal with racism and sexism in fundraising. Our regressive tax code is brought up. Reparation is discussed more and more. A couple of white colleagues from another state emailed me months ago to let me know they were convening other white fundraisers. "We took the specific approach of 'gathering our people' to have an honest dialogue about our own role (and complicity) in upholding white supremacy culture in fundraising and how we can begin to interrupt the status quo."
This is the future of fundraising. It includes reexamining our philosophies and practices, having meaningful and thus challenging conversations, understanding our complicity in perpetuating the problems we are trying to solve, helping to end the Nonprofit Hunger Games, and embracing the messy and difficult yet wonderful role we each play in bending the arc towards justice. It includes wrestling with the fact that our current development model is a form of white-moderation designed to help white people feel good about themselves and thus maintain the status quo. It includes a necessary evolution of our thinking and practices.
But this cannot be done without intention and exploration. For the past two years a group of fundraisers of color, including me, has been meeting to discuss how we can help our sector do fundraising differently. We held the first Summit for Fundraisers of Color to gather and listen to our colleagues, and later conducted the Fundraising Perception Survey, which 2500 people filled out. What we discovered is that our sector is not only ready to change, but is craving it. Which is why I am excited to announce that on July 13th, from 11am to 12pm PST, the Community-Centric Fundraising (CCF) movement launches, with its first virtual event called "Let's Make Fundraising Less Racist." Sign up here for more information. And here's the media kit in case you'd like to help spread the word.
In addition to the virtual event, on July 13th we will also launch the CCF website, a hub that serves to connect all of us as we push back against the pervasive white-donor-centered fundraising model and explore new ways of doing things. This hub will center the voices of leaders of color while also allowing room for white folks to explore their role in the evolution of our sector. If you would like to contribute content, please see these guidelines.
I know it is so much easier to keep doing what we have been taught, what we know works to bring in as much funding to our organization as possible. And that is to base everything we do on the comfort of white donors, who hold the most wealth. It is much harder to convince donors, and ourselves, to confront difficult truths about historical atrocities like colonization and slavery, wealth disparities, unearned privileges, the harm caused by capitalism, and the process toward reparation. It is riskier. We may lose funding. We may lose donors. But if our sector is going to fulfill its promise, we must fundraise in a way that does not uphold white moderation and white supremacy.
I know this can sound scary. But the evolution of fundraising is a necessary step for our sector to achieve its full potential in creating a just and inclusive world. And I hope that you are excited as I am. See you on July 13th.
—
These Black Lives Matter petitions still need signatures to reach their target