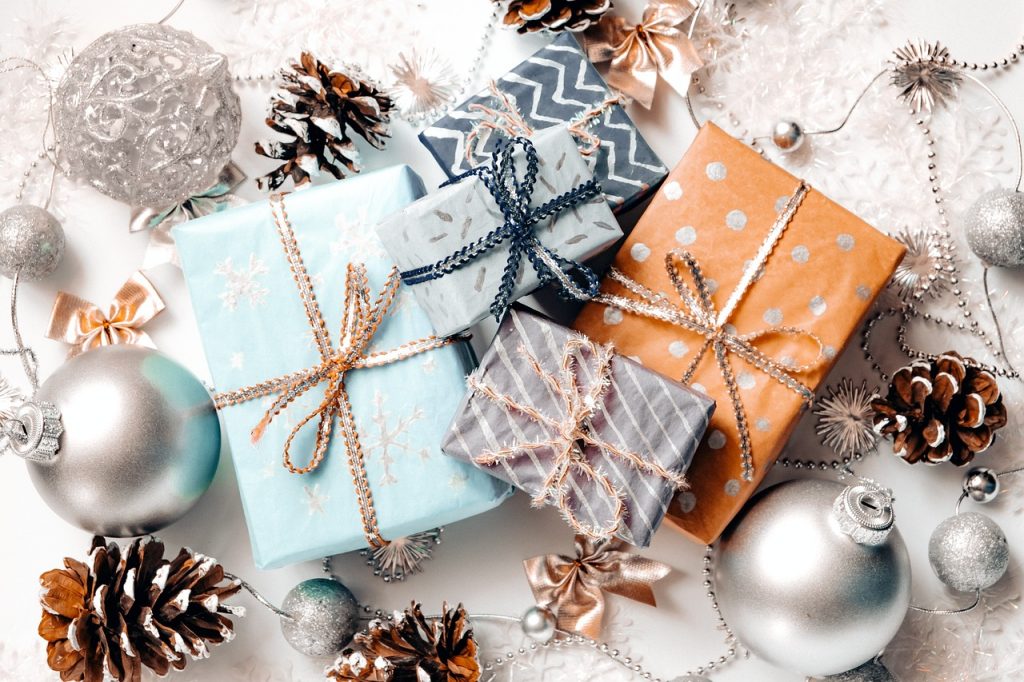 Hi everyone, just a quick reminder that this week on December 7th, the amazing Sandy Ho and I are having a conversation called "Dismantling the Culture of Professionalism," part of a series of talks in celebration of the brilliant Alice Wong's new book, Year of the Tiger: An Activist's Life. Join us for this fun discussion. I think a few lucky people in the audience will also get Alice's book for free, which I have read and which fills me with awe, joy, and gratitude, and not just because she uses the Oxford Comma consistently. Register here. ASL/CC will be provided.
It is December, which means that many of us are thinking of gifts for the people in our lives, thanks to the joy of capitalism and consumer culture. Now, if you work in this sector, especially if you are an executive leader, board member, or funder, you may be trying to figure out the best gifts for your staff or grantees. They can be so hard to shop for! That's why I've compiled a list of gifts sure to please even the most discerning of nonprofit professionals:
A chair that is not held together with duct-tape and prayer: Everyone needs a chair, even people who prefer standing desks. Chances are, your team members have been sitting on chairs so crappy it may actually be hurting their physical health. Get everyone an ergonomic chair, one that is not duct-taped together to keep a family of mice from nesting in the cushion.
The week between Christmas and New Year off: 80% of the sector will be closed that week, so join in the fun, shut down the office if possible, and let your entire team take those days off without eating into their PTO. For direct service orgs, staff who can't take that week off, or those who don't celebrate Christmas, give them the option to take equivalent time off at other points in the year of their choosing!
Salary at least at the 50th percentile: For those who are truly difficult to get gifts for, this is sure to be a hit. Forget mugs, swag hoodies, gift certificates, etc., and just raise their salary to at least the average for organizations of similar size in your geographic area. For those already at the 50th percentile, you can go higher! This is a gift that your team members can enjoy not just this year, but for years to come.
A four-day work week: 4-day work weeks are all the rage this gifting season. Chic and stylish, they are sure to make even the grinchiest of grinches happy. But be sure you do it right by reducing the work load down to four days, not force your team to work the same amount of work but concentrated into a shorter period of time.
You-know-who getting fired: You know the person. They have been undermining people or is generally annoying, mean, and incompetent. And yet no one will fire them, maybe because they're a nepotism baby, who knows. Imagine the joy on your whole team's face when they find out this person will no longer be haunting their zoom meetings! It would be a Christmas miracle!
And end to grant applications: If you're with a foundation, give your grantees a gift that they can enjoy year-round: No longer having to write special snowflake grant proposals for you! You can accept grant proposals that have already been written, since it's the same info. This is a gift that will surely put a twinkle in your grantees' eyes, at least the eyes that don't have the stress-induced involuntary twitch.
A sabbatical policy! Imagine handing your long-time team member a gift-wrapped package. They open it. It's your personnel manual. There's a sticky note marking an update to the handbook. It's your org's brand-new sabbatical policy! They can take three or six or whatever paid months off after having worked their ass off for years at your organization! Retroactively applicable!
An increase in your foundation's payout rate: If your foundation is stuck trying to figure out the best gift for the nonprofit professionals who have nothing, surprise and delight your grantees with the gift of increasing the amount your foundation is giving out each year, starting this year. The 5% or even 10% is so 2008, very ho-hum, bordering on jejune. Show your grantees you care by going even higher.
Paid family leave: Give the gift of parents bonding with their newborns or adopted children. Or adults being able to spend time with their aging parents. Even for those who may not need it use it yet, a paid family leave policy provides your team the security to know that they could take a long period of time off if anything comes up without getting fired. Makes a great stocking stuffer.
Accessibility: Captions on all your videos and whenever anyone speaks. Alt text on all images. Events that can be attended virtually. Wheelchair access everywhere. Job descriptions that don't require working vehicles, being able to lift 50 pounds, etc. Trainings on disability led by disabled facilitators. The possibilities are endless! Gift the gifts that you really should have been providing all along!
Retirement matchings: Things don't have to be flashy to be good gifts. Some of the best gifts can be boring and practical. Like retirement matchings. Build it into your budget to match your employees' retirement savings. Give the gift of lessening your team's frequency of waking up with night terrors, thinking they may need to come up with some Exotic-Marigold-Hotel colonizer scheme in order to retire.
The opportunity to tell a problematic donor to drop dead: Some of the best gifts in life are free, but if you want to splurge, give your team the choice to tell off a racist, antisemitic, transphobic, misogynistic, or just generally-an-asshole donor your org has been putting up with because they give a significant gift. Imagine the joy on your team's faces!
I hope that was helpful. This was no means a comprehensive list. Be creative. The key is to be observant and to listen to what your colleagues want. Gender-neutral bathrooms with diaper changing stations? A public stance against rising antisemitism and transphobia? A strategic plan that makes sense? Health insurance that's above the Rusty Bronze level? A board that doesn't suck? A formal recognition of and good-faith engagement with the union the staff are forming?
Be thoughtful, and I am sure you can come up with something that will fill your team or grantees' hearts with warmth this holiday season and is better than a swag mug and a gift certificate to their favorite restaurant.
—
Friends and colleagues in Georgia, I'm thinking of you all. Thank you for everything that you're doing to reelect Senator Warnock in the runoff!