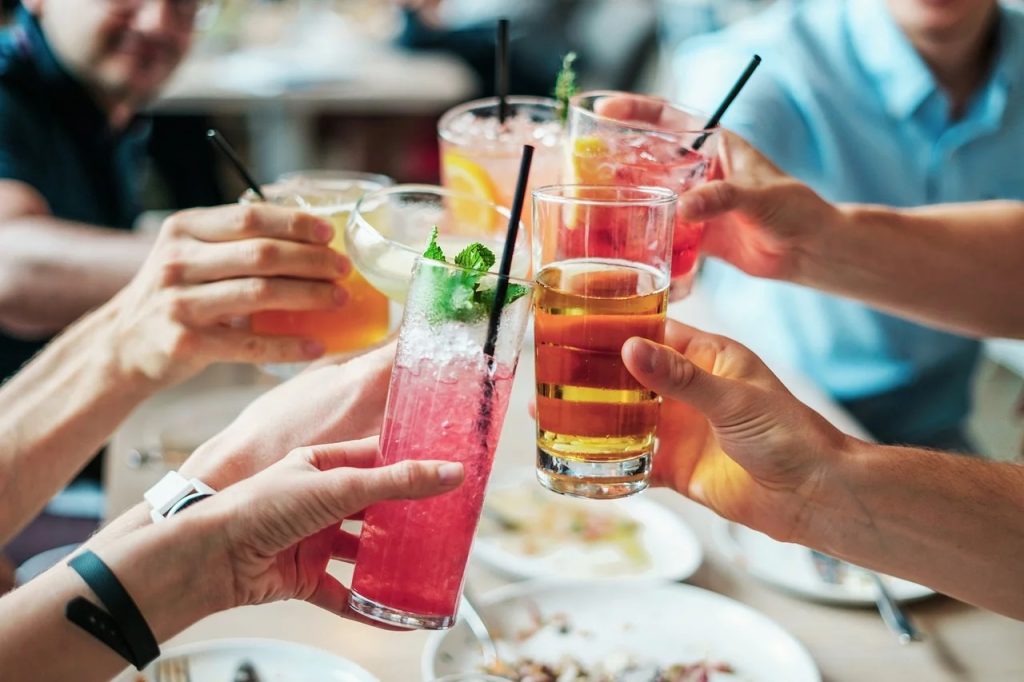 Hi everyone! It's the holiday season, which means many of you are hosting parties. Spruce up your gatherings with these cocktails below and prepare to wow your colleagues*. Also check out parts 1 and 2 of this series, "Nonprofit Cocktail Recipes" and "9 Nonprofit-Inspired Cocktail Recipes for Your Holiday Party." Share your own recipes in the comment section, or on Twitter using #NonprofitThemedCocktails. (*Please consult with your doctor and/or a mixologist before implementing these recipes below).
1. The Founder Syndrome
2 oz absinthe
1 oz chilled grapefruit juice
4 oz cold water
1 sugar cube
Splash of Peychaud's (or Angostura's or whatever bitters you have lying around)
Set absinthe spoon (or a fork) over a cocktail glass. Place the sugar cube on top of spoon or fork. Pour absinthe onto the sugar cube and into the glass. Set the sugar cube on fire. Wait 10 seconds or until flame goes out. Slowly drip cold water onto the sugar cube until it is dissolved. Add the rest of the water, along with grapefruit juice and splash of Peychaud's. Was once on fire; can be great in small doses at the right time, but otherwise overwhelming and bitter.
Continue reading

"8 nonprofit-themed cocktail recipes to brighten up your holiday party"