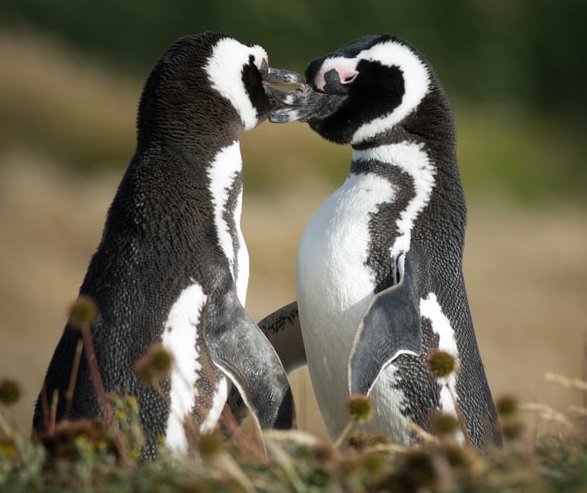 Valentine's Day is this coming Sunday. Even without an endless pandemic, it can be challenging for people in relationships to keep the spark alive. So here are some tips, written with nonprofit/philanthropy professionals in mind, and not just for Valentine's Day, but every day. As usual, please use what you find helpful and ignore the rest. Add your own advice in the comment section.
Schedule date nights. Scheduling date nights may seem counter to spontaneity, but romantic time should be treated with the same intentionality that we treat other meetings. Have a standing date night. Use the POP model (Purpose, Outcome, Process) and take turns recording notes into google docs so that you know who is responsible for what follow-up actions.
Create a logic model: Logic models are not just tedious tools forced upon us by type-A funders. When used creatively, they can be very helpful in the romance department. With your partner(s), spend some time mapping out the actions and the outcomes you would like to achieve. For instance, "Output: nibbling on earlobes. Outcome 1: Increased endorphins in all partners. Outcome 2: Stronger bonds among partners."
Dress seductively: We often can get too comfortable with how we look, defaulting to sweatpants and baggy t-shirts. Nothing wrong with that, but once a while, bring a little surprise by putting on that sophisticated gala outfit you got from the formal aisles of Ross Dress for Less or local discount clothing store.
Incorporate an element of danger: A little bit of risk can perk up the old routines and add some much-needed excitement. For example, plan a date night for the evening before a major grant proposal is due. Or, get frisky while copyediting the latest donation appeal letter. Just think of all those typos you could be missing, you naughty naughty creature you.
Share your fantasies: Talking about your deepest desires may be embarrassing at first, but vulnerability can be really hot, and you may realize that your partner may share the same fantasies. "We got Multi-Year General Operating Dollars. Staff don't have to be furloughed. We can continue to deliver services." "MYGOD, I have that same fantasy! Tell me more. Is everyone in your fantasy getting a raise AND dental care?!"  
Do some role-play: So many possibilities. For instance, you can play an overstressed, underpaid nonprofit leader, and your partner is a well-paid tech professional. It's helpful to brush up on little-used terminology so you can really get into character: "So, you have retirement savings, huh? Why don't we go back to my place and discuss your 401K?"
Hire a consultant: Often we are so close to the issue area that we may not be able to see the overarching picture. An experienced consultant may provide much-needed perspective. For example, they may design and conduct a performance assessment by interviewing or conducting focus groups with previous paramours and provide you a report with recommendations that you can use to create your Love and Romance Strategic Plan.
Talk dirty: A little bit of risqué talking can really toast up the sliced pumpernickel, if you know what I mean. If you're new to it, start gently with by whispering something like "Foundations' 5% minimum payout rates can legally include their own operation expenses" and lead up to "Donor-Advised Funds have no payout rates whatsoever. People can take tax breaks immediately but hoard money in their [expletive] DAFs indefinitely."
Try out new positions: For example, your partner is the one sitting at the computer working on a grant report that's due at 11:59pm, and this time YOU are the one napping on the couch, exhausted after eight zoom meetings that involved screaming at your kids to do their remote learning.
Experiment with props. There are lots of items that could add a little oomph to your sexy romantic time. Blindfolds, ice, feathers, candles, a jar of tomato sauce, pepperoni slices, a tin of anchovies, some pre-baked pizza dough, and other items you would donate to create themed baskets for silent auctions if it weren't for this pandemic, let's not let them go to waste.
Have fun. To get you in the mood, read these "Excerpts from Romance Novels Set in the Nonprofit Sector." Meanwhile, single colleagues, go on Twitter and search #NonprofitPickupLines for inspiration.
—
BIPOC fundraisers, join Community-Centric Fundraising on Thursday, February 11th at 2pm PT for conversation and camaraderie. This is the second of a three-part monthly series. Register here. The series is for Black, Indigenous, and people of color, thanks white allies for understanding.
Sign the charitystimulus.org petition to get Congress to enact legislation requiring foundations to double their annual payout rate.
Write an anonymous public review of a foundation on grantadvisor.org.
Be a supporter on Patreon to keep profound, life-changing posts like this one coming.