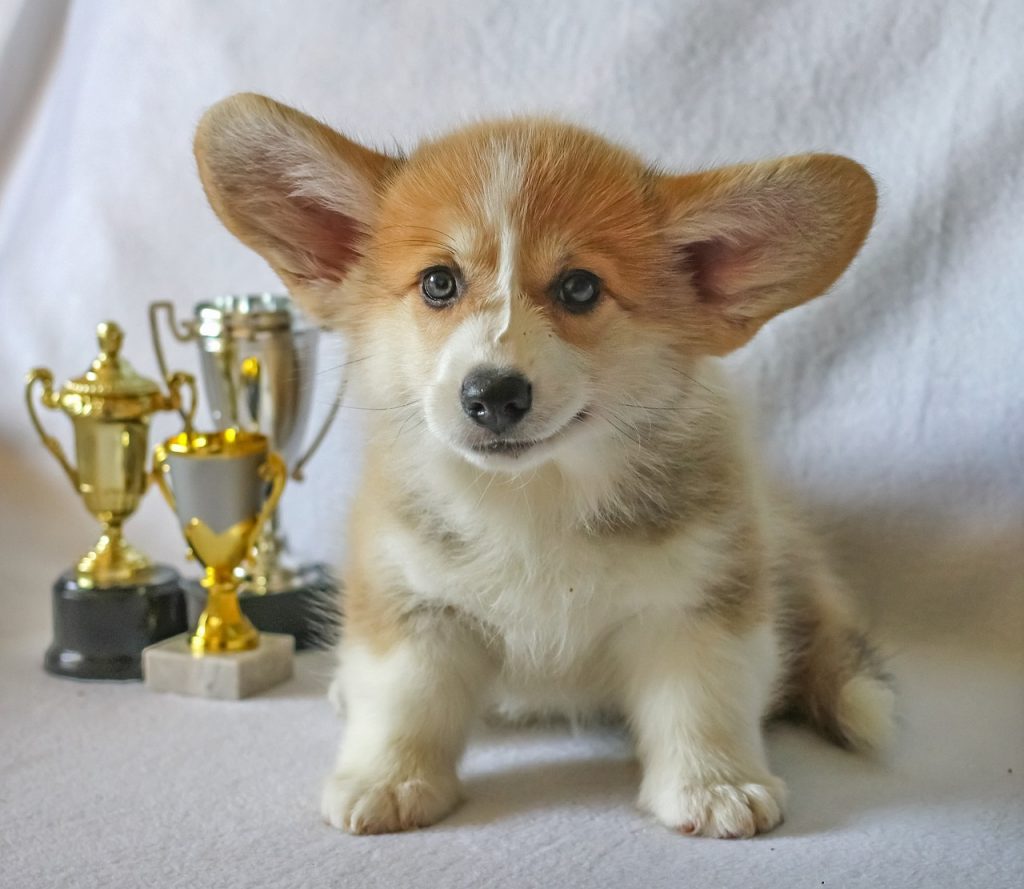 Hi everyone, this blog may have more typos than normal because it is (was) Father's Day, and instead of spending it writing and "editing," I hung out with my kids. They are in bed now, so I can finish this post.
Before we launch into the subject, though, this Friday is the Third Annual Beverage to Enhance Equity in Relationships (BEER), a time, usually on Summer Solstice, where nonprofit and philanthropic leaders can get a beer, ice cream, donuts, or perfectly blistered shishito peppers sprinkled with Maldon sea salt and a spritz of lime (we deserve nice things too!) and get to know one another without an agenda. Scroll down to the bottom of this post for a list of events happening. If you're in Seattle, there's a get-together from 4pm to 6pm at Hill City Tap House, sponsored by Medina Foundation, United Way of King County, Philanthropy NW, and RVC. RSVP here. I'll be there; go ahead and come argue with me if you don't like something I've written in the past, but just to warn you, I will crush you.
Last week, I wrote a pretty long post listing some of the serious challenges faced by EDs, and in particular EDs of color. It resonated with quite a few colleagues across the globe. All of us are tired. We're tired of the lack of trust, the unstable scraps of resources, the funding Sudoku, the power dynamics, the criticisms from staff and board, the involuntary eye twitch, and the sleepless nights listening to "Total Eclipse of the Heart" on repeat while hugging a stuffed unicorn that's designed to smell like baked apple pie. (Shut up, like your coping mechanisms are soooo much better).
The attrition of leaders of color is a problem that the sector has been ignoring, and we all need to wake up. Especially funders. If you care about the sector and its effectiveness, then you need pay attention to this issue or it's only going to get worse. You need to fund completely differently and trust us to do our job.
All that said, I also don't want to scare off potential leaders of color from wanting to become EDs, and last week's blog post may have made a few up-and-coming leaders hesitant to seek this mantle of leadership. To bring balance, here—in no particular order—are a few reasons why being a nonprofit ED/CEO is still awesome and why I encourage leaders of color to pursue this path:
1. You instantly have more influence: You don't have to be an ED to be influential, but let's be honest, there's definitely a bias toward EDs. Just by having the title, you instantly gain more credibility and influence and the graying hair also makes you 3% more physically attractive. This means you will be invited into conversations you may not have had access to before, and your opinions are also taken more seriously. Is this fair? Of course not! However, it does help when you are trying to accomplish things such as creating a more just world.
2. You have a lot of autonomy: Being an ED means you don't really have a boss. Sure, the board hires and can fire you, but the effective boards work with you to implement strategies and otherwise leave you alone. Oftentimes the board will take your lead. That means there's a lot of autonomy, and you can put many of your ideas into practice. You don't want to abuse this, and many ineffective EDs have done so. But you can also use it to do a lot of good.
3. You have a lot of flexibility: A common joke among EDs is that we get to work whatever hours we like, as long as they add up to 60 hours a week! Haha, that's hilarious! But seriously, I do love and am grateful for the flexibility. Especially as a parent of small children, I've had to leave work to pick them up for pink eye or stomach flu or when their schools get out early for professional development or snow or power outage, and myriad other reasons. I don't know any other job besides self-employment that would be this understanding and accommodating.
4. It is never boring, EVER: There is so much fun and exciting stuff to do! One hour you're talking to a major donor, the next you're attending a training on undoing racism, the next you're analyzing evaluation data for a grant proposal, followed by reviewing cashflow with your senior team, and before you know it, you're in the supplies closet huffing a unicorn doll for its comforting apple pie scent! It is a very exciting and fast-paced and mentally stimulating and exciting job. I said "exciting" twice on purpose because it's at least double the excitement of other jobs.
5. You learn so many cool and useful skills: Because the work is so varied, you constantly learn new skills and hone existing ones. Among them are: Public speaking, writing, facilitation, giving and receiving feedback, evaluation, negotiation, basic bookkeeping and accounting, HR, supervision, strategic thinking, event planning, method acting, speed reading, plumbing, carpentry, and beginner's scrimshaw. Seriously, I feel like my years of being an ED have prepared me to handle anything.  
6. Your ED colleagues are awesome: There are plenty of incompetent or arrogant EDs who assume that they are smart simply because of their title. However, the majority of EDs are really cool and supportive of one another. They know how difficult the job can be, so they're always willing to help with advice, a template, an introduction, a listening ear, a handful of acetaminophen for that pre-board-meeting headache, etc. EDs in Seattle meet once a month just to hang out, and there's an online Facebook support group for EDs across the world (and one for EDs of Color specifically).
7. You can help shape your org's culture: This is your chance to help create an organization that lives up to its values. We all know of organizations that say things like they value Equity and Inclusion, for example, yet in practice they suck at those things. If you're the ED, you would have the responsibility and authority to get the organization to create shared values and align with them.
8. Your influence goes beyond your organization: Because of the instant boost in credibility and influence, your actions and opinions have the potential to have ripple effects beyond your organization. Many EDs have been able to use their influence to change the way funders and donors think and act, how policies are created and implemented, how the general public view certain things, etc.
9. You make the world better: Most importantly, by being ED/CEO, you are helping to create a just, inequitable, and inclusive community. I know, you don't have to be an ED to make the world better. There are plenty of brilliant leaders who are not nonprofit EDs/CEOs. But by taking up this role and by accepting its many challenges and privileges, you can use your power to lift others up, force people to pay attention to important things, and by doing so, advance social justice.
10. You might get a plaque: If you stick around and remain an ED/CEO long enough, someone is likely going to give you a plaque. One that you can show your dad and say "Look, Dad! I got this plaque!" and he can finally be proud of you and tell all his friends that you got a plaque.
Being an nonprofit ED/CEO a stressful, often thankless job, I'm not going to lie. And you do not need to be an ED to make a difference. As an ED, you will have many, many sleepless nights and age twice as fast. And every now and then you will get a little bit lonely. And every now and then you will get a little bit tired of listening to the sound of your tears. And every now and then you get a little bit terrified. And yes, every now and then you will fall apart.
AND it is also one of the best and most rewarding jobs ever. I don't regret a single day of my years doing it. So if were thinking of going down this road, I encourage you to do it. The sector needs you. Our community needs you. Together we can take injustice to the end of the line.
—
This Friday is BEER (Beverage to Enhance Equity in Relationships), a time for funders and nonprofit folks to get-together in an informal setting and help decrease the power dynamics so prevalent in our sector. Here are a few events happening. See if your city is below. And it's not too late to plan something:
Twin Cities: Social hour co-hosted by GrantAdvisor, The Minnesota Council of Nonprofits, The Minnesota Council on Foundations, PEAK Grantmaking Minnesota, and the Minnesota-Northstar chapter of GPA.
Baltimore: A Social Sector Coffee and Donuts –  hosted by the Association of Baltimore Area Grantmakers in partnership with Impact Hub Baltimore and Maryland Nonprofits.
Boston: A Coffee & Donuts Conversation hosted by the Social Innovation Forum 
Frederick, MD: June 21st, 4 to 6pm, details here.
DC: GEO will be co-hosting, with more details here.
Oakland, CA: EPIP Bay Area and partners are hosting a Happy Hour! June 21, 2019 at 5:30pm – 7:30pm.
Lincoln, Nebraska: Nonprofit Summer Social from 4-6 p.m. June 21 at The Mill on Innovation Campus. Co-hosted by four Lincoln private foundations. RSVP here
Other cities not listed here? Please put details in the comment section below
—
Be a monthly patron of NAF and keep posts like this coming.
Donate to Vu's organization
Write an anonymous review of a foundation on GrantAdvisor.org
Subscribe to this blog by entering your email in the widget on the right of this page (scroll up or down)