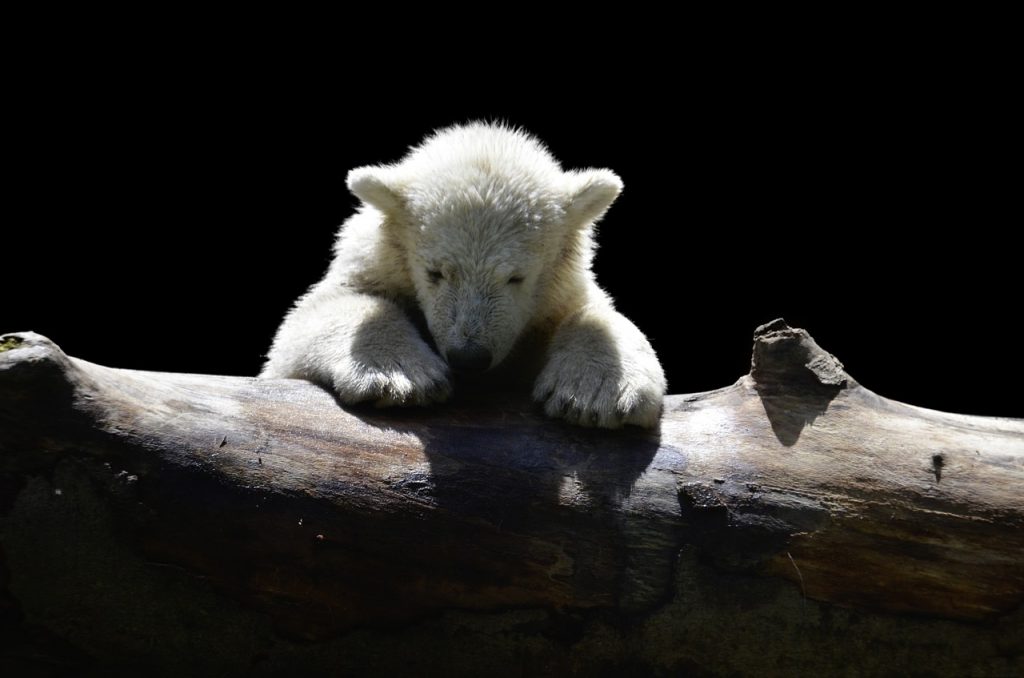 Hi everyone, an announcement before we get into today's post: Joan Garry's

Nonprofit Leadership Lab

is open for enrollment for the next four days (10/22 to 10/25). I was recently on Joan's

podcast

, where we discussed how awesome nonprofit folks are, and how we can prevent ourselves from burning out. And something about Marshmallow Peeps. Or at least that's what I think we talked about. I have a weird phobia about hearing my own voice, so I am not sure what I actually said, and I will never find out! But anyway, the Lab is awesome, providing so many resources and a wonderful supportive community. As I mentioned earlier, NAF gets a share of membership fees for helping to promote the lab, but I wouldn't do it if I didn't think it was worth your time. So check it out. 
***
This week, we need to talk about diversifying environmental organizations. As you know, the environmental movement has a serious diversity issue. It is very white. According to the Green 2.0 report by Dr. Dorceta E. Taylor:
"The percentage of ethnic minorities on the boards or general staff of environmental organizations does not exceed 16%. Once hired in environmental organizations, ethnic minorities are concentrated in the lower ranks. As a result, ethnic minorities occupy less than 12% of the leadership positions in the environmental organizations. […] Yet ethnic minorities and people of multi-racial backgrounds comprise about 38% of the U.S. population."
This lack of diversity is a critical issue, given that people of color are disproportionately affected by environmental injustice. And we're getting tired of it!
We can explore why #GreenMovementSoWhite, including implicit biases and terrible hiring practices such as using word-of-mouth recruitment strategies. But I'm more interested in talking about an awesome solution that my org Rainier Valley Corps (RVC) is launching in partnership with Got Green, an environmental and social justice organization led by people of color.
We're creating a program called the Green Pathways Fellowship. Here are a few key components:
Fellows of color will be recruited to work at environmental organizations for two years. They will work at their host sites full-time, leading projects, running programs, and working to advance the organizations' missions.

They will be placed preferably in teams of two to ensure maximum mutual support, learning, and reflection. And honestly, because POCs totally get isolated when there's a lack of diversity, so it's just better for morale to have a buddy.

They will participate in an opening retreat followed by a 5-weeks Leadership Academy. Throughout the year, the fellows will engage in monthly all-day trainings and brown bag meetings for check-ins, peer-coaching, and networking opportunities with community leaders.

Host partners agree to work with our capacity-building coach to develop or continue their equity work. We are looking for partners who are excited to engage in racial equity work.

Host sites will provide fellows a living wage of $21.24 per hour, health insurance, and a profession development stipend.

Host partners will also pay $16,443 per fellow per year for training and program administration, as well as agree to attend regular trainings on supervision and other relevant topics.
There you go, that's pretty simple, right? Simple and totally awesome, hell yeah! I am pretty excited about this program. Because, honestly, we as a sector have been whining about the lack of diversity in the environmental movement long enough. As I mentioned in a blog post a couple of weeks ago, we tend to intellectualize for years instead of taking action. And we keep talking about building "pipelines," yet have trouble implementing it. The Green 2.0 report acknowledges this:
"environmental organizations do not use the internship pipeline effectively to find ethnic minority workers. Though environmental organizations host ethnic minorities as interns, they have been very reluctant to hire these talented students onto their staff. In effect, this creates a ruptured pipeline in which talent flows into the organizations but is allowed to dissipate out instead of being nurtured through the entire organization."
That is a gap that my organization in partnership with Got Green is trying to address. By providing leaders of color opportunities to develop their skills and experience while their host sites simultaneously engage in conversations and actions on equity in the environmental field, we will have a fair chance of tackling this entrenched, systemic problem.
And we didn't pull this model out of thin air. RVC was founded to address the lack of people of color in nonprofit leadership in general. We started with a program where we recruited leaders of color who are interested in nonprofit careers, provided these leaders with training and support, and have them work full-time at communities-of-color-led nonprofits for two years, where they help their host sites run programs, fundraising, build capacity, and mobilize community.
That program been incredibly successful, with many of our cohort members (about 43%) being hired by their host organization after their fellowship ended. Meanwhile, host organizations have been growing in reach and effectiveness, in part because of the amazing partnership with our fellows. The Green Pathways Fellowship is based on this model, but is focused on environmental orgs. Another difference is that it will actually be self-sustaining after a couple of years.
We aim to launch the first cohort of 20 Green Pathway Fellows in Fall of 2019, and we need to raise $329K per year for two start-up years to do it. If you are, or if you know, a funder who is concerned about the severe and unacceptable lack of diversity in the environmental movement, please hit me up. Help me get this funded so I can spend less time on fundraising and more time developing this program and gathering lessons for the sector. Here's the two-page concept paper with more details.
Let's work together to assemble a bench of strong leaders of color. We need them in the fight for environmental justice.
—
Be a monthly patron of NAF and keep posts like this coming.
Donate to Vu's organization
Write an anonymous review of a foundation on GrantAdvisor.org
Subscribe to this blog by entering your email in the widget on the right of this page (scroll up or down)