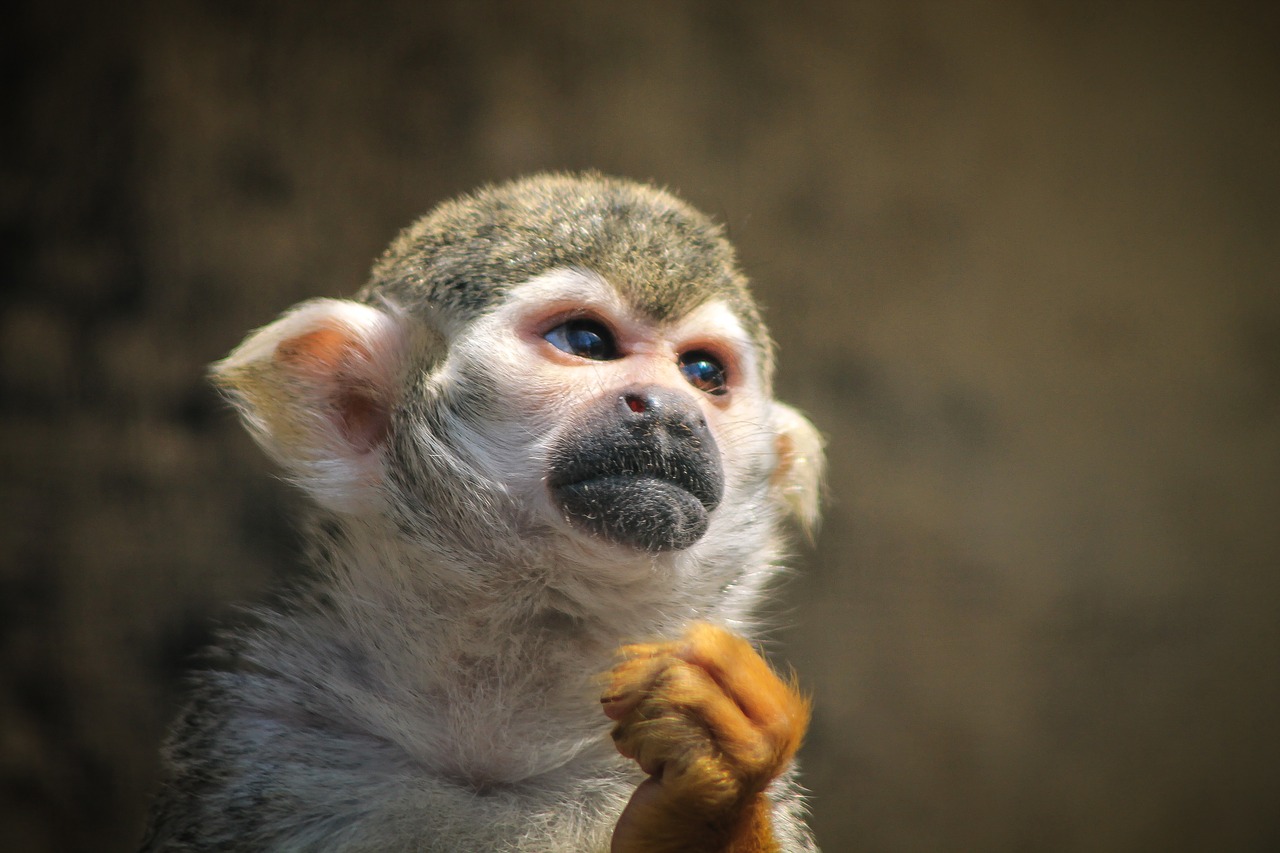 Hi everyone, quick disclaimer. I am still bitter and annoyed over the Game of Thrones finale, which I am sure many of you can relate, so this blog post may be affected with occasional spoiler-free snarkiness that may not make any sense if you haven't kept up with Game of Thrones. Also, a quick reminder: This is the last week for filling out the Fundraising Perception Survey, so please do so if you haven't. It'll take 10 minutes and the data will be valuable for our sector.
***
A while ago I read Jan Masaoka's thought-provoking article "Aspirin and Democracy," where she discusses the effects of the professionalization of the nonprofit sector. One such effect, according to Jan, is that:
"new executive directors can write personnel policies and grant proposals while practicing self-care, but they don't know how to get 5,000 people to a protest demonstration or 50 parents to a city council meeting."
This article and sentence have stuck with me. Our sector, and progressives in general, has a problem with excessive intellectualization. We've become really good at it. There's nothing we love more than summits, white papers, theories of change, data, coming up with new terminologies (*cough, solutions privilege), and voting with sticky dots. We've basically become more like Bran, less like Sansa or Arya.
The problem is that the intellectualizing becomes self-reinforcing. Summits beget committees, committees beget white papers, white papers beget summits, etc. And after exhausting bouts of thinking and talking about stuff, we feel really good about ourselves, believing and getting people to believe we actually accomplished something. (Much like Bran these last three seasons). Meanwhile, we are being out-organized. I heard someone say recently that progressives come to a knife fight with a spreadsheet.
We need to bring balance back. Working in the field of education inequity, I was told that "If you can get 20 angry parents to dress in the same T-shirts and pack the school board meeting, you can get whatever you want." This is sad, but unfortunately this is also how most of the world works nowadays, that the loudest voices tend to win, and they are often from those of privilege. And our sector, founded to help lift up the voices of those who don't always get heard, have in many ways lost sight of that.
Many of us are starting to lose our community organizing skills, and some of us are not even learning or teaching them anymore. I studied community organizing as part of my MSW and have lost these skills, barely able to remember the last time I called up people on the phone, explaining urgent issues and why they should care, and helping to coordinate transportation, and rallying funders to help pay for bus tokens and childcare so that people from marginalized communities could pack the school board or City Council meeting.
Mobilizing our community is one of the most important things we can do in light of growing injustice. We cannot white-paper our path to a just society. We cannot theory-of-change ourselves toward an inclusive community. And as many colleagues have pointed out, we also cannot program our way to an equitable world. Thinking and talking about issues and addressing the ongoing symptoms of injustice are pivotal to our work, but they cannot be our end goal, and our field may have forgotten that. We must simultaneously address the root causes of injustice, and the only way to do that effectively is through organizing. All of us, not just advocacy organizations.
Luckily, there are leaders in the field who understand that. Last week I spoke at an event hosted by Sacred Heart Community Service, a multi-service Community Action Agency that serves as a great case study and beacon for all of us. SHCS, led by its ED Poncho Guevara, has been increasingly involved with community organizing. According to Poncho:
"It's clear to us that organizing is the most impactful and powerful tool to fight poverty. Ultimately we had to come to terms with the fact that the reason we serve over 60,000 people annually is a failure of political leadership. Duh! If our members and their allies are not pushing for decent wages, immigrant rights, tenant protections, affordable homes, or decent schools, poverty is only going to get worse."
Unfortunately, the move toward increased organizing comes with a price for SHCS, including losing support from donors and funders:
"By [our] being vocal on these issues, some donors were not gonna be happy. Some feel that feeding a family or providing English classes are more acceptable than stronger rent control or protecting immigrants from the threat of deportation. We believe in both service and systems change, and we do both. But this is uncomfortable for some donors and funders more invested in the charity model."
I asked Poncho if it was worth it. His response was an unequivocal yes. SHCS has succeeded many meaningful policy wins in the last several years, including raising wages for tens of thousands of people and extending protections for countless tenants and immigrants:
"I often explain how inspired I am by one of the immigrant moms that lead these campaigns, her courage and leadership, etc., but let me be honest: It is worth it because instead of feeling frustrated and powerless by the conditions that lead people to our doors, we are in the fight. Our members are pushing elected leaders to respond boldly to their concerns. We organize, rather than living in fear and frustration."
We all need to be more involved in organizing, whether we are an advocacy organization or not. This is not a dis on those of us who focus on direct service work, or who provide the sector with much-needed data and strategies. Again, these elements are all important. (Although I make fun of sticky dots a lot and will continue to do so, they too have a time and place). But the balance is off. Many of us have become complacent with an unjust system, comfortable to exist within and theorize about it instead of figuring out how to change it.
Organizing is not easy. It is messy. It is incredibly time-and-energy-consuming. Sometimes, it is heartbreaking. We already have so many things to do, and funding for organizing is always a challenge (Funders, you need to fund community organizing, quickly and significantly).
And it is nerve-wracking. Nothing fills me with dread like having to speak for two minutes in front of City Council, watching as the timer counts down. Imagine how much harder it is for our community members who may not speak English fluently, who may have transportation and childcare challenges, who may have been told repeatedly by society that their voices do not matter.
But if we are to move from charity to justice, helping our community members who are most marginalized to be heard is one of the most effective and enduring things we can do. Let's restore one of the strengths of our sector, and one of our sacred duties. Let's mobilize the full power of our community, constantly and unapologetically, in service of justice. We must intellectualize less and organize more. The soul of our sector, and the well-being of our community, depends on it. Not with dragon fire or by thinking and staring into space, organizing is how we will truly break the Wheel of Injustice.
—
Hi everyone, a quick update on BEER (Beverage to Enhance Equity in Relationships), a day where funders and nonprofits can get together to break down power dynamics one drink or donut at a time. Here are some events happening, with more to come:
San Jose: Shortino Family Foundation and The Health Trust organizing lunch in on Fri 6/21. Email Michelle Lew at mlew@healthtrust.org for more details.
Greenville: Together SC and Greenville Partnership for Philanthropy hosting on Wednesday, June 19, 2019 from 4:30 p.m. – 6:30 p.m. at Topside Pool Club, overlooking downtown Greenville. Details here.
St. Louis: June 21st, 4pm to 7pm, hosted by EPIP St. Louis, in partnership with Gladiator Consulting, Gateway Center for Giving, Launch St. Louis, and YNPN St. Louis. Details here.
Twin Cities: Social hour co-hosted by GrantAdvisor, The Minnesota Council of Nonprofits, The Minnesota Council on Foundations, PEAK Grantmaking Minnesota, and the Minnesota-Northstar chapter of GPA.
Baltimore: A Social Sector Coffee and Donuts – hosted by the Association of Baltimore Area Grantmakers in partnership with Impact Hub Baltimore and Maryland Nonprofits.
Boston: A Coffee & Donuts Conversation hosted by the Social Innovation Forum
Frederick, MD: Federated Charities will be hosting an event, but it might be on June 20th
DC: GEO will be co-hosting, with more details to come
Seattle: I am working on it!
—
Be a monthly patron of NAF and keep profound posts like this coming.
Donate to Vu's organization
Write an anonymous review of a foundation on GrantAdvisor.org
Subscribe to this blog by entering your email in the widget on the right of this page (scroll up or down)