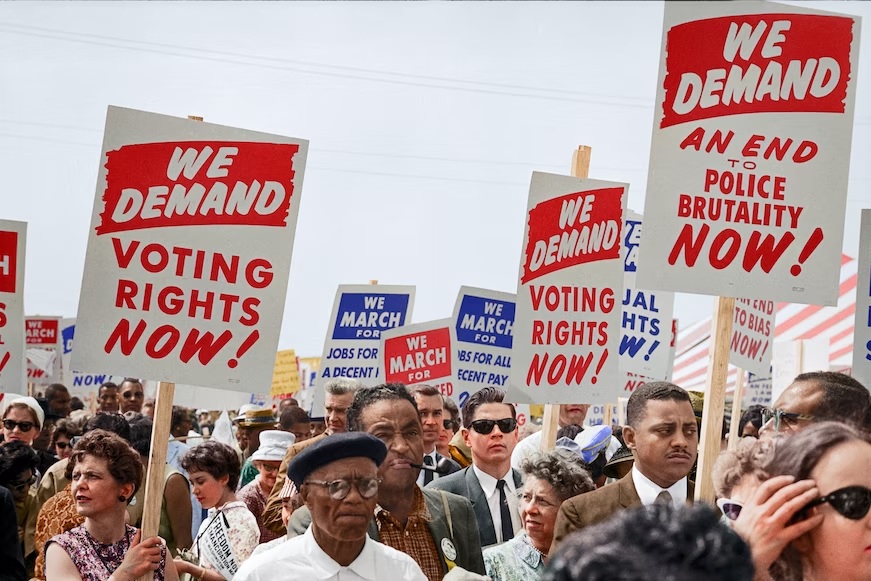 Hi everyone, I am in Aotearoa (New Zealand), and embarrassingly forgot to bring an adapter for my laptop charger, and the hotel doesn't have one, so I have about 1.5 hours of power and this blog post will likely be short and full of typos. I've been learning so much from my experience here and will do a proper reflection for a future post.
Before we get into today's topic, though, a couple of announcements. Please join me, Susannah Morgan, Ray Madoff, and Chuck Collins on October 19th at 1pm Pacific for a webinar on Donor-Advised Funds, how they've been used to hoard money, and what we need to do about it. It's free, and will be captioned. Register here.
Also, please fill out Building Movement Project's Race to Lead Survey 2022. It is a bit long, but this survey provides vital information about our sector, and the more of us fill it out, the more accurate and useful the data will be. Thank you in advance.
Aotearoa has been amazing. The people here are wonderful and kind, and it is spring here, so the flowers are blooming everywhere. It almost makes me forget (or want to forget) that back in the United States, we are getting ready for probably the most consequential mid-term elections of our lives.
I know that many of us in nonprofit and philanthropy have been told to avoid politics, that we should keep our heads down and focus on our programs and services, that it would be "mission creep" to get involved. But everything is political, and our sector's denial of this fact has been detrimental to our communities' safety and well-being. If Republicans gain power, many people, the ones who are already suffering the most from systemic injustice, will be in further jeopardy.
If they take back either the House or Senate, or both, Republicans will use their power to further their agenda of forced births nationwide, increased hatred and violence toward trans people, normalized book banning, the ending social security and Medicare, extreme voter suppression, climate denialism, the reversal of marriage equality, and just general cruelty and bigotry. They will be aided by a Supreme Court that has been openly and proudly pushing to create a Cristofascist nation.
This is not just something that's contained to the United States. Over my travel through Canada and Aotearoa these past few days, I've been able to see more clearly how what happens in the US affects other countries. Regrettably, we've been exporting some of the most horrible ideas and galvanizing some of the most awful people. Racists, xenophobes, antivaxxers, etc. have been energized because they see what's been happening in the US. They are running in local and national elections, and some may win.
I am hopeful we can prevent or reverse some of that. This midterm, we have a good chance of not just keeping the Senate, but adding at least two Senators. We must work to ensure that happens. The House is a little trickier, but I am hopeful also that we will maintain control of the House if we mobilize. If we can retain both House and Senate and add two senators, Democrats can codify abortion rights into law, protect voting rights, address climate change, ban assault weapons, protect marriage equality, and advance a variety of other important measures.
It is vital that we take actions. Here are things you can do. Please feel free to put further actions in the comment sections, or correct anything I got wrong:  
Donate to Democrats in critical campaigns: Here is a list of competitive races. If you can afford to, please donate to these candidates. There are many House races that are neck-to-neck, and funding during these next several weeks leading up the elections will be critical.
Volunteer with a phone bank: In 2020 I signed up for several shifts to call voters to remind them to vote and to persuade them to vote Democrat. A lot of people didn't pick up. Some hung up on me. A few yelled at me. But a few people were really appreciative, and I had some great conversations and felt like I was making a difference. Sign up to phone bank.
Write postcards to voters: For introverts and others who hate talking to anyone on the phone, writing postcards to potential voters is a great thing to do. Use those writing skills you've acquired writing grant proposals, reports, and thank-you notes! And it works! Sign up here to write postcards.
Do your part if you live abroad: If you are one of the 9 million US citizens living abroad and you are leaning Democrat and can vote, you can still vote* as well as help out by volunteering, phone banking, writing postcards, etc. Go here for more details. (*except maybe New Jersey, but there are efforts to address that)
Funders, fund voting efforts and support candidates: We need you, and it's not too late. Allocate funding to support vital efforts, such as those helping people from marginalized communities to vote. This is not partisan; you're not endorsing anyone. Please get over your fear of politics and advocacy and do your part to ensure people can vote. If you have a 501c4 and can support Democratic candidates in the House and Senate, now is the time to do that.
Other stuff: Help amplify the messages from Democratic candidates by retweeting and commenting on their tweets, Facebook posts, etc. The algorithms used by social media target messages that get lots of engagement, so the more we engage, the wider the messages will reach.
Thank you everyone. I know all of us have been tired fighting various fights and trying to put out myriad fires. But we have a real chance to save democracy and push against many inequitable policies that hurt so many people. We can do it! Let's do it!