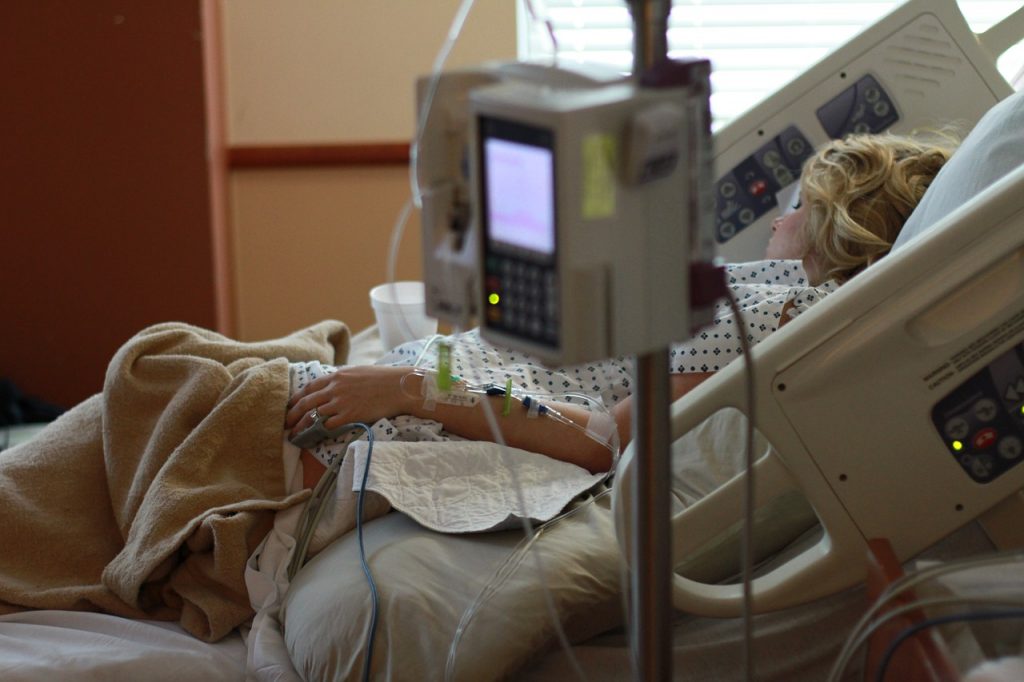 Back in June, as COVID numbers decreased, like many of you I was excited about the prospect of getting back to some semblance of life before the pandemic. Since then, the significantly more contagious Delta variant surged, making up over 80% of all COVID cases. Now, ICU units are filled up, people are dying at high numbers, more children are getting infected, oxygen is running low, and death rates for non-COVID reasons are increasing due to shortage of healthcare workers and hospital beds. As children get back into school, it's likely the numbers will worsen even further. It will be a brutal fall and winter.
All of this is scary, and if you're overwhelmed, you're not alone. I watched as my kids, eight and five, masked, line up and walk into their classrooms behind their masked teachers. I try not to recall news stories of schools shutting down for quarantine their first week, and children fighting for their lives in ICUs.
When situations are serious and overwhelming, we need to figure out what we can control and take actions. This is what we in this sector do around myriad societal issues. One thing we can and must do now is implement vaccine mandates at our workplaces. And we need to do it immediately.
The vaccines have been proven to be highly effective in preventing COVID infections and deaths; 95 to 99% of hospitalizations and deaths are among the unvaccinated. This is not a matter of personal choice when the COVID is a virus that affects everyone. Unvaccinated individuals allow for the virus to mutate, which affects us all. Unvaccinated people also take up vital resources when they become infected, causing the denial of care to cancer patients and others in desperate medical need. Please read the rest of this article, and then talk to your board and staff regarding a vaccine mandate at your organization.
Vaccine mandates are not new. They have been around since 1850. All of us have benefited from them; our lives, for example, would have been completely different if the polio vaccine hadn't been mandated. Here are some highlights from this very informative article from Scientific American recommending vaccine mandates, which they argue are legal, ethical, and effective:
Here's some more information and related links, with credit to Momentum Nonprofit Partners in Memphis, who implemented their mandate last week:
Per the CDC: "Employers are strongly encouraged to require regular COVID-19 vaccination or regular COVID-19 testing for all unvaccinated employees, including those who are asymptomatic. Such testing should be compliant with all applicable laws."
Vaccine mandates do not violate HIPPA laws. While the act protects a patient's confidential health information, including what one's health care provider can share with others, it doesn't cover what employers can ask for. Also, the law applies only to companies and professionals in the health care field.
It is legal for employers can ask for proof of vaccination.
Regarding events and conferences: Organizations can require attendees to be vaccinated and/or provide proof of vaccination or negative COVID-19 test, with reasonable accommodations for those who have a qualifying medical condition, per Title 3 of the ADA
Here are some related Links
Here are some additional recommendations, mostly from the CDC, as you mandate vaccines:
Support all workers to get vaccinated, including contractors and temporary workers
Allow workers additional paid time off to recover from the effects of the vaccines
Provide childcare, public transportation, and other forms of support for employees to remove barriers in getting vaccinated
If possible, bring in healthcare providers to give vaccinations on-site
Continue requiring masks, with exceptions for valid reasons
Provide disposable masks for your team; with Delta, some experts are recommending an upgrade from cloth masks to N95 and KN95s
I know that is a lot of information. I also know that there are many reasons that people are hesitant to get vaccinated, including race-based medical atrocities and experimentations. Vaccine mandates are not a denial of the past nor of the uncertainties of the future. They are in line with the best available data and recommendations from the vast majority of health and science experts regarding what we must do to reduce death and suffering.
Our sector operates on the belief that we are stronger as a community. As a community, we owe it to ourselves to protect our clients' and one another's health and well-being to the extent we are each able. To do that, we must take action, including requiring vaccines among those who can be vaccinated. As our friends at Momentum say in their mandate announcement: "Our staff and their families—some with compounding health issues that could be fatal due to the variant—are amazing and valuable assets to this community. We love them too much to not protect them."