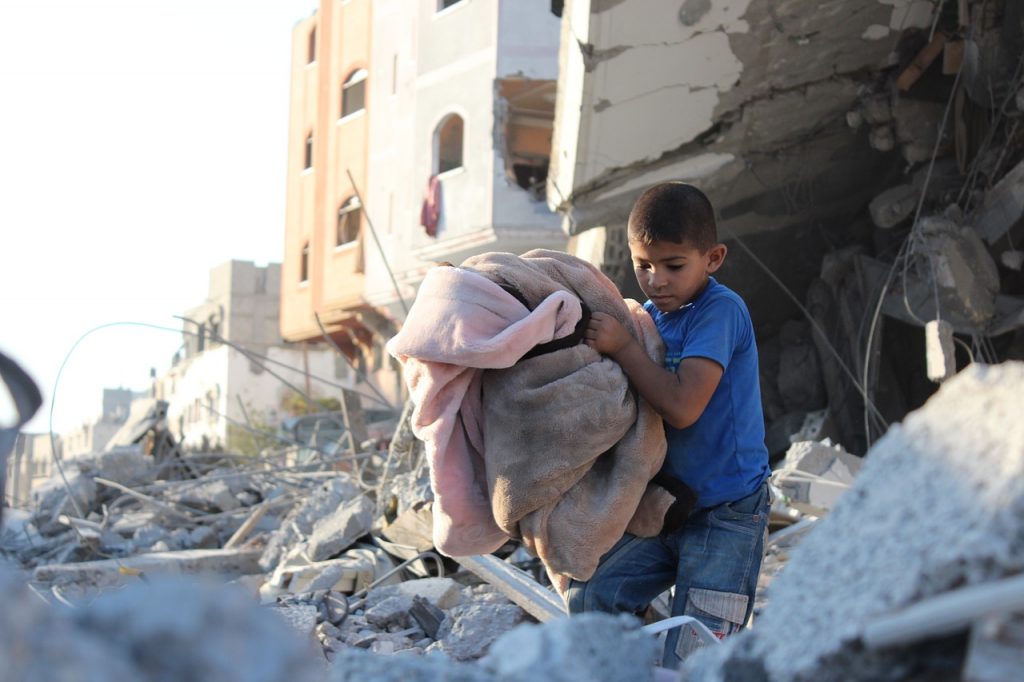 Hi everyone. As you can guess from the title, this blog post will be serious and likely anger some people.
Over the past few days, as lifesaving food, water, energy, and internet are cut off for people in Gaza, the Israeli government has already massacred over 8,000 people, half of them children. Israel has trapped thousands under rubble with its bombs, plans to kill more civilians, and is displacing a million Palestinians from one end of an open-air prison to another.
We must call it for what it is: ethnic cleansing and genocide, committed by the Israeli government against Palestinians in Gaza.
Many of us are reading the news in horror. "Israel has the right to defend itself" has morphed into a justification for the murder of children, the elderly, disabled people, and other civilians in Gaza who are collectively punished for the horrific actions Hamas inflicted on Israeli civilians. And those of us in the US, our tax dollars are funding Israel to do this. We are funding genocide.
I know this can be overwhelming, and it's easier to turn away. But our sector, nonprofit and philanthropy, has the mission to fight injustice and to create an equitable world. And in this moment, we need to act. As individuals, as organizations, and as a sector. Here are few things you can do, which I've synthesized from a few places, such as this website:
Contact your elected officials: In the US, you can go to this usa.gov/elected-officials, enter your address, and it will give you a list of who all your elected officials are, as well as their contact information. Call, email, and message them on social media and ask them to demand a ceasefire and to stop using our tax dollars to arm Israel with weapons to commit horrific atrocities against Palestinian civilians.
Learn more about the issue: I know it is a complex issue with hundreds (correction: thousands) of years of history. We all need to learn more. I appreciate Jewish Voice for Peace. Here's a 7-minute video they created that explains the recent history in simple terms. Watch "The Present," a 24-minute Oscar-nominated film about life in the West Bank. "Born in Gaza," also on Netflix, is a 70-minute film following the lives of ten Palestinian children.
Donate to emergency response in Gaza: With food, water, power, and internet being cut off, Palestinians are desperate need of support. Here are a few places you can donate to.
Follow and lift up Palestinian voices: As pro-Palestinian voices are being censored and punished, with people being fired and events canceled, it's vital we provide support. Here are a few leaders to follow. On Twitter, Retweet for Gaza (@silencedvoices4) provides valuable information and perspectives from Palestinian residents and journalists.
Join protests in support of ceasefire: Join the millions of people around the world protesting against the genocide and rallying to support Palestine. Chances are, there are rallies in or near your geographic area. Find them and invite your friends and families members to join. Here are a few happening in the US. If there are none you can find, start one.
Boycott companies that are supporting Israel: Here's a list of many of them. I know it's impossible to boycott every single company that is complicit in Israel's actions, due to various reasons, but let's try to do what we can.
Use your voice to call out what's happening: It is easier and safer to remain silent. But this moment requires all of us to speak up. Use you voice and whatever platforms you have to call for a ceasefire and an end to the occupation. Speak as individuals, and as organizations.
Please do what you can. List other actions we can take in the comment section. There is a genocide happening, and we must do everything in our power to stop it.