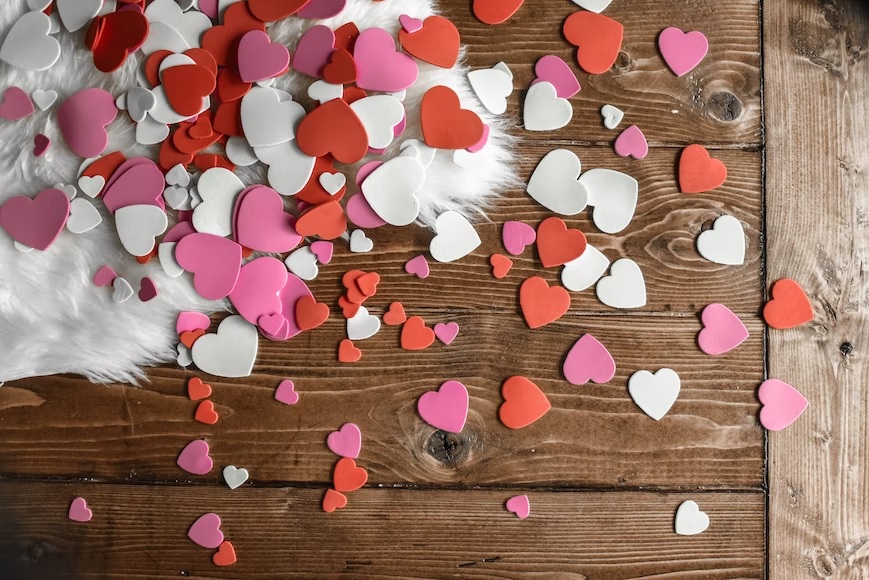 Hi everyone, a couple of things before we get started. On March 14th, 9:30am Pacific Time, I'll be moderating a conversation on Artificial Intelligence and what it means for our sector, in partnership with Beth Kanter, Allison Fine, and Philip Deng. It's free. There will be automatic captions. Register here.
Also, this week, on Valentine's Day at 10am PT, I'll be having a 5-year reunion with the co-authors of Unicorns Unite: How Nonprofits and Foundations Can Build EPIC Partnerships, to discuss what we learned. Also free and will have captions. Hope to see you there.
Speaking of Valentine's Day, for the past few years we've been having lots of fun on Twitter with the hashtag #NonprofitPickupLines. As Twitter is becoming less and less stable, I thought we should capture some of the contributions for posterity. If you have a crush in the sector and don't know how to make your move, give these lines a try:
"Hey there, do you look this good year round? 'Cause you've got annual appeal." MA Nonprofit Network (@MA_NonprofitNet)
"I think we're a perfect match (up to $25,000)."—Adam Stewart (@RAdamStewart)
"Did you forget to file your form 990? Cause you got FINE written all over you."—Margaret Waldock (@MargaretWaldock)
"My, what a large endowment you have." –Marc Pitman (@marcapitman)
"Want to Netflix and review the budget?"—Blayr (@BlayrAustin)
"Girl, are you a DM fundraising pack? Because you've got some seriously tangible asks and a strong call to action."—Ben Stephens (@Stephens_Ben)
"I'll show you my indirect costs if you show me yours."—Linda Czipo (@LindaCzipo)
"Want to see my matching gift?"—Dave Tinker (@davethecfre)
"Are you a recurring donor? 'Cause you've been running through my mind every month."—Dawn Stever (@DawnAM03)
"I hear you're looking for a nonprofit with benefits."—Peter Beyer (@tmanwtglasses)
"I'll scribe while you facilitate."—Natalie Self (@nataliemself)
"I'd like to cultivate our relationship."—andygallschmitt (@andygallschmitt)
"What's a nice nonprofit like you doing in an economy like this?"—Culture? Culture is whatever we make of it (@Ctr4ANewCulture)
"If my love for you were a donation, it'd be 100% unrestricted, baby."—Mandi Marie (@mandilindner)
"Shut up. Just shut up. You had me at long-term volunteer." —Jocelyn Fish (@Joycelyn_Fish)
"I'm a big fan of direct males."—Lilian Rose (@tweetsfromlily)
"You look like you know how to press all the right Donate Now buttons." —Yoda, CFRJ (@FundraisingYoda)
"I hope I'm not rushing things, but you really seem like someone I could introduce to my board." —Melissajonas (@melissaJonas)
"What's a nice organization like you doing at an 8am breakfast roundtable like this?" —Margaret Waldock (@MargaretWaldock)
"Why don't we theory of change into something a little more comfortable?" —Hannah Lidman (@SeaHannahSouth)
"Hey girl…I'm 80% Lover, 20% administrative." —Douglas Knight (DK) (@dknight44)
Is that an oversized check for presentation purposes? Or are you just happy to see me?"—Liahann Bannerman (@liahann)
"On a scale of 1-10, you're a 990."—Allison Carney (@ahcarney)
"I'm submitting an Expression of Interest in you. Please respond back within 3 to 6 months." —Rickesh Lakhani (@ConstantChanges)
"Hey baby, are you a rich board member? Because you've got major gifts."—SOKelley (@SPage831)
"Can I take you out? I can't pick you up or pay for you and we're actually volunteering at my nonprofit's gala."—YNPN Seattle (@YNPNSeattle)
"I like your retention rates. Want to try out your donor engagement tactics on me?"—Ashley C. Garcia (@AshCorrinn)
"ALL my gifts are major gifts."—FierceMomma she/her (@AnnBRosenfield)
"Hey my name is Grants Portal. Can I crash at your place?"—Nan Ward (@consultNan)
"Are you a reimbursement-based grant payment? Because I've been waiting for you forever."—Vu Le (@nonprofitAF)
To see more pickup lines but delivered in my sexy vegan voice and trademark smolder, head over to Instagram. Apologies to everyone's whose hilarious contributions were not included here!
Happy Valentine's Day!